On Wednesday 21 June, Moorebank Sporties held a special morning tea to celebrate the winner and Community Champions of the third round of our Nominate A Neighbour initiative.
The 'Nominate A Neighbour Award' encourages people to share stories about the quiet achievers in their neighbourhood, those who make a real difference in the lives of others but rarely get the recognition they deserve.
The winner of each round receives $1,000.
The Community Champions receive $200 to spend at Sporties.
Congratulations to Michelle Ogbonna who was chosen by the Sporties selection committee as this round's winner!
Michelle was nominated for her tireless work as a counsellor, a childcare educator, a member of the I&T Dance and Community Support team, and for her work collecting and distributing hampers to struggling families.
Michelle says it's a wonderful feeling to know that she is making a difference in the community.
"I don't do any of this for recognition. I don't have extended family around for support so I know what it feels like sometimes to need a helping hand, and it's nice to be there for people who might be struggling or doing it tough".
There were three Community Champions selected in this round.
Kelli and Steve Hill were nominated for their ANZAC Day Dawn Service and memorabilia display at their home in Wattle Grove. The event is a fundraiser, with all proceeds raised going to a nominated charity.
Kelli says the community support for their event has grown over the past few years.
"What started out as a small local gathering to commemorate ANZAC Day during lockdowns has now grown into a full day with hundreds of people. We have a lot of kids come along, and it's quite multicultural now with people new to the area coming to see what it's all about".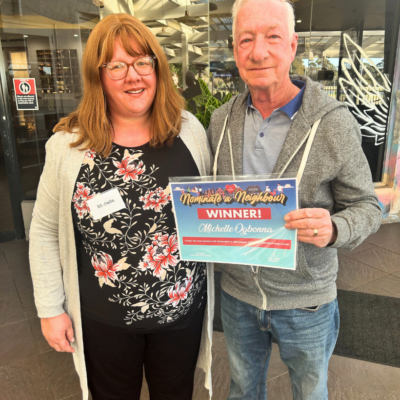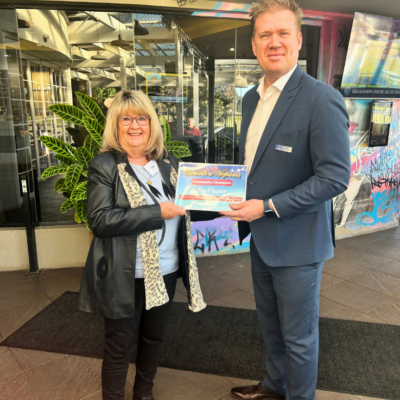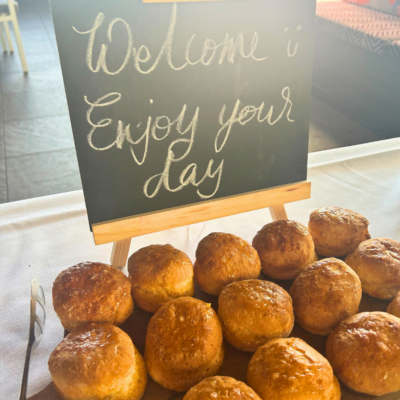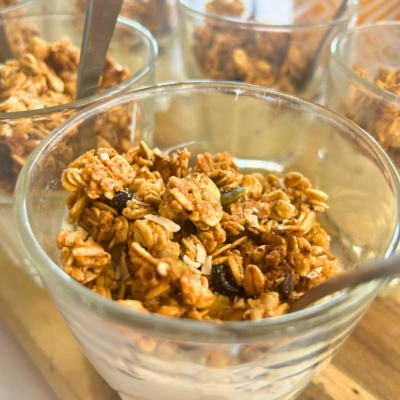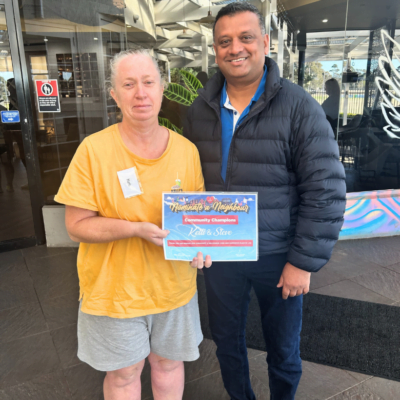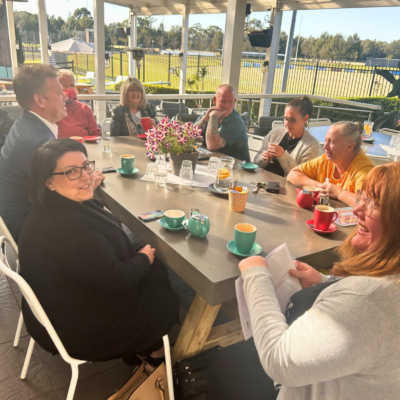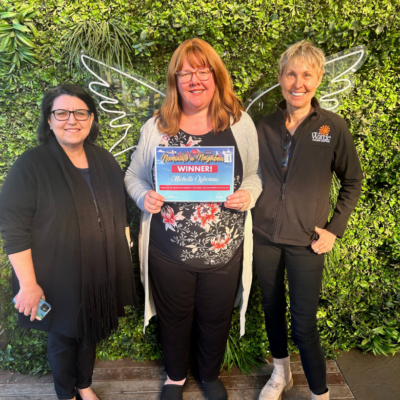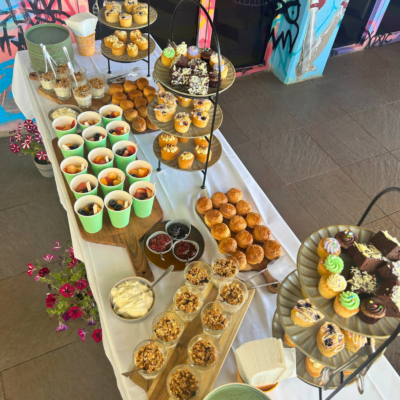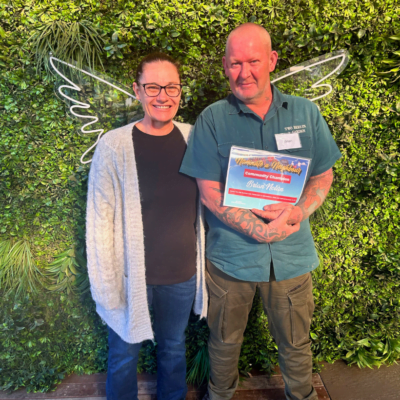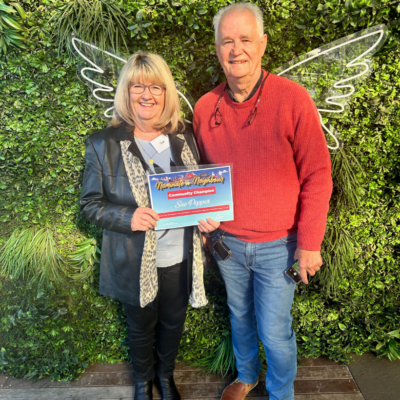 Suzanne Pepper was nominated for boosting morale during the COVID lockdowns by making special bin labels for homes in Georges Fair. Sue also makes beautiful labels for a local school, t-shirts for various fundraisers, and special items for ANZAC Day and Remembrance Day.
Sue says it all started during COVID when she decided to put her hobby to good use.
"I would go for walks during the lockdowns with a pen and some paper in my pocket, and I'd write down the addresses of houses I wanted to make labels for. Then on my next walk, I would put the labels in the letterbox with instructions and a little note explaining what it was. It was just my way of brightening up people's day".
And Brian Nolan was nominated for his contribution to the local defence community, offering discounts or free lawn mowing services to the spouses of serving ADF members on deployment.
Brian says members of the ADF were some of his first clients and he wanted to give something back to them.
"I love the work that I do, but I love the interaction with my customers even more. I make a point of having a chat with every single one, just to check in and see how their day is going and to make sure they're OK while their partner is overseas. It's not all about making money… it's about making people happy".
Sporties CEO Jeff Gibbs says it's people like Michelle, Kelli, Steve, Sue, and Brian who make our community what it is.
"We live in a fantastic area which has always had a strong commitment to togetherness. The Nominate A Neighbour initiative is a great way to highlight the wonderful things our local members do for one another, and then celebrate them with an event here at the club".
The next round of nominations for Nominate A Neighbour is now open. Click here to nominate a neighbour today!
https://moorebanksports.com.au/wp-content/uploads/2023/06/IMG_0256.mov