Nominate A Neighbour
Do you know someone in your community who goes above and beyond? This is your chance to say thank you and celebrate the people within our neighbourhood that help to make our community a welcoming, kind and supportive place to live.
A $1000 CASH prize to say thanks will be awarded to the winner!
Winner will be chosen at the discretion of our Community & Engagement Committee.
Please note: Winners will be contacted and will need to provide consent to have their story and photo shared.
TP/01467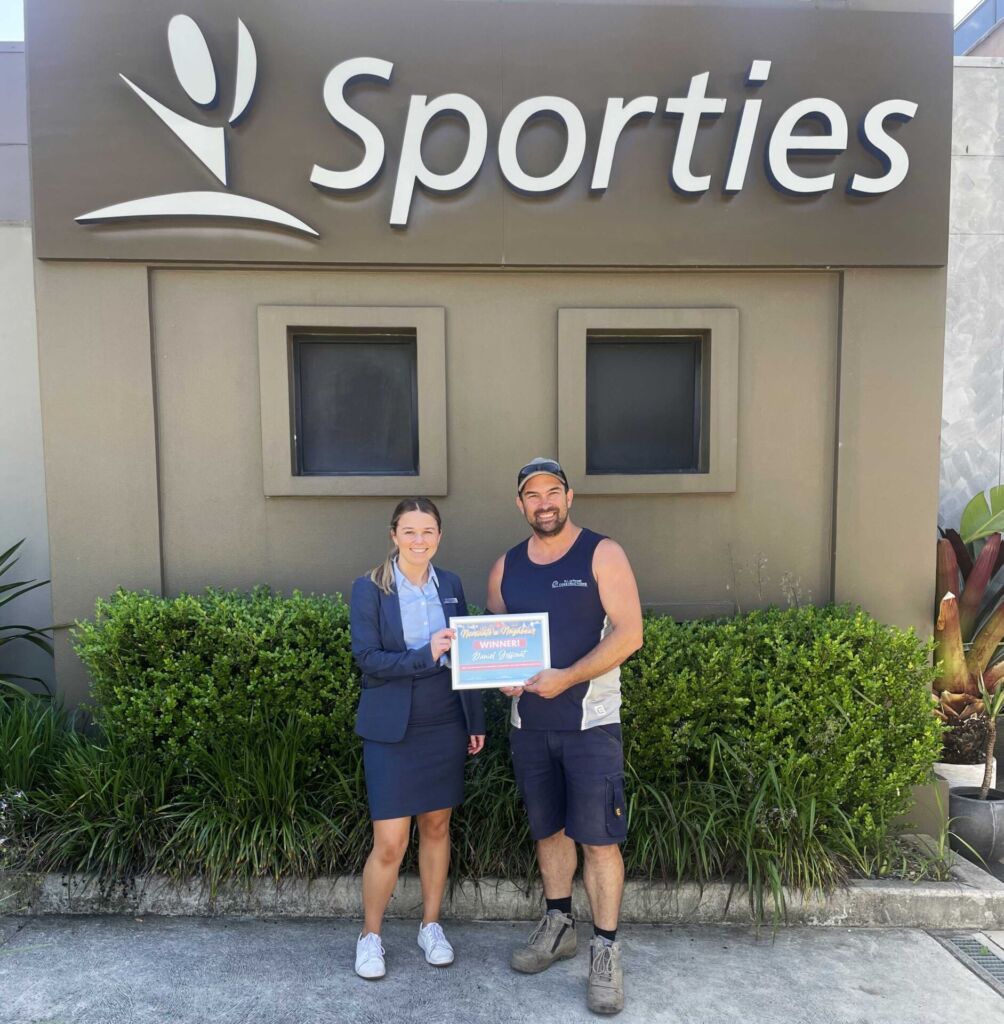 NOMINATE A NEIGHBOUR WINNER –
AUGUST-OCTOBER ROUND
Daniel Jeffcoat
In support of Sporties vision "dedicated to enriching the community", a new initiative was launched in June 2022 whereby local members of the community can nominate a person whom they believe goes above and beyond for others within the local community. The 'Nominate-A-Neighbour' award was created to recognise the quiet achievers in the local area who often go unnoticed however make a real difference to others.
For our first round of nominations, we were surprised by the number of submissions and amazing contributions of people within our community. We are pleased to advise the club selection committee have awarded Daniel Jeffcoat as the inaugural winner for the 'Nominate-A-Neighbour' initiative. Daniel has been a real pillar in the community through his creation of a street library in Derna Road Holsworthy and an active member of the Fairy Glen Committee. He has dedicated a large amount of his time and money and made over 1000 fairy doors for local kids in the community during the COVID-19 lockdown period. In addition to this, he also supports local sporting groups with sponsorship and assists with community grants and building works in the area.
Congratulations Daniel on this award and thank you for the difference you have made in our community. Daniel attended the club last week to receive his award of $1000, he was very grateful for this prize and recognition.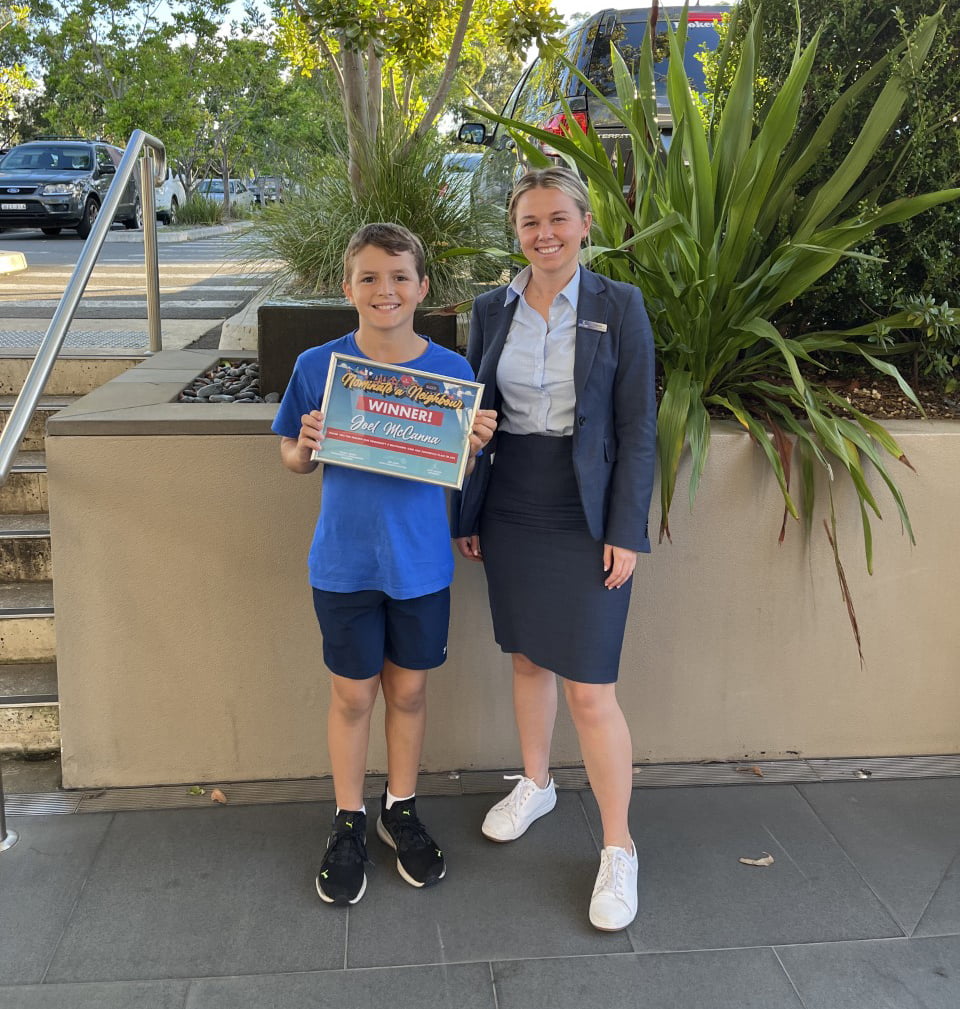 NOMINATE A NEIGHBOUR WINNER –
NOVEMBER – FEBRUARY ROUND
Joel McCanna
Following on from the launch of Sporties Nominate A Neighbour initiative last June, our second round of nominations saw almost double the amount of submissions for round ending 28th February. Sporties community and engagement committee were incredibly inspired by the stories of our local superheroes – however there was one superhero in particular that is truly deserving of the $1000 cash prize and recognition for selflessly going above and beyond for others.
We are pleased to announce 10yr old Joel McCanna as our latest winner of Nominate-A-Neighbour. On 19th of February 2023, Joel cut his long hair to raise funds for sick kids all over Australia – Joel had been growing his hair for 3-4 years and raised an incredibly impressive amount of $7142 via a go fund me page. Not only did he surpass his initial fundraising goal of $5000 – Joel donated his locks to make a wig. These wigs costs $2000 to make and are then supplied to Kids with Cancer organisation.
Congratulations Joel on giving back to your community, keep spreading kindness.