OK2PLAY? is another way Sporties cares for our patrons.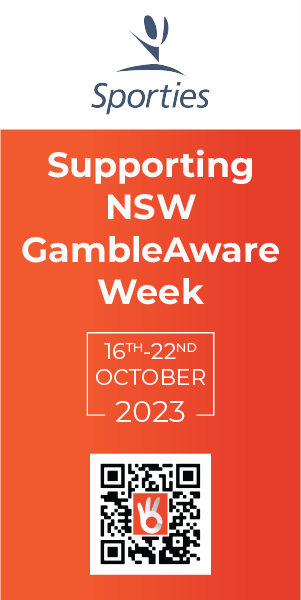 Sporties want to know if you are OK2PLAY?
Here at Sporties we want to make it not only acceptable but we are encouraging our patrons to ask for help if you need it.
As part of our ongoing commitment to exceed the expectations of our members, it is our pleasure to announce we will be introducing the new OK2PLAY? technology platform into our venue.
We know asking for help can be difficult for some. Sporties want to make sure we remove any barriers to reaching out, so we've introduced the new OK2PLAY? player protection platform – a simple way that allows any patron of Sporties to access assistance within our Club should you feel you are struggling.
OK2PLAY? is a new digital player protection platform that checks in with our members in a seamless manner to confirm they feel "OK" to play today.
If you are a member who finds at times, you don't feel "OK", please see this as an opportunity to discreetly ask for assistance. The OK2PLAY? platform provides in-venue assistance, at the time you need it. At the push of a button, or by scanning a QR code, a message is sent directly to an onsite senior member of our team, who can reach out.
We are proud to act as a discreet and empathetic channel for those seeking help. It is the goal of Sporties to not only make it socially acceptable to ask for help, but to normalise the conversation and protect the member experience within our venue.
As an integral part of the community, Sporties has a social responsibility to our patrons, members, and community. By implementing OK2PLAY? we are investing in support and taking our responsibility to our members seriously.
It is our privilege to continue to provide a venue that offers great dining and entertainment along with exceptional customer service.