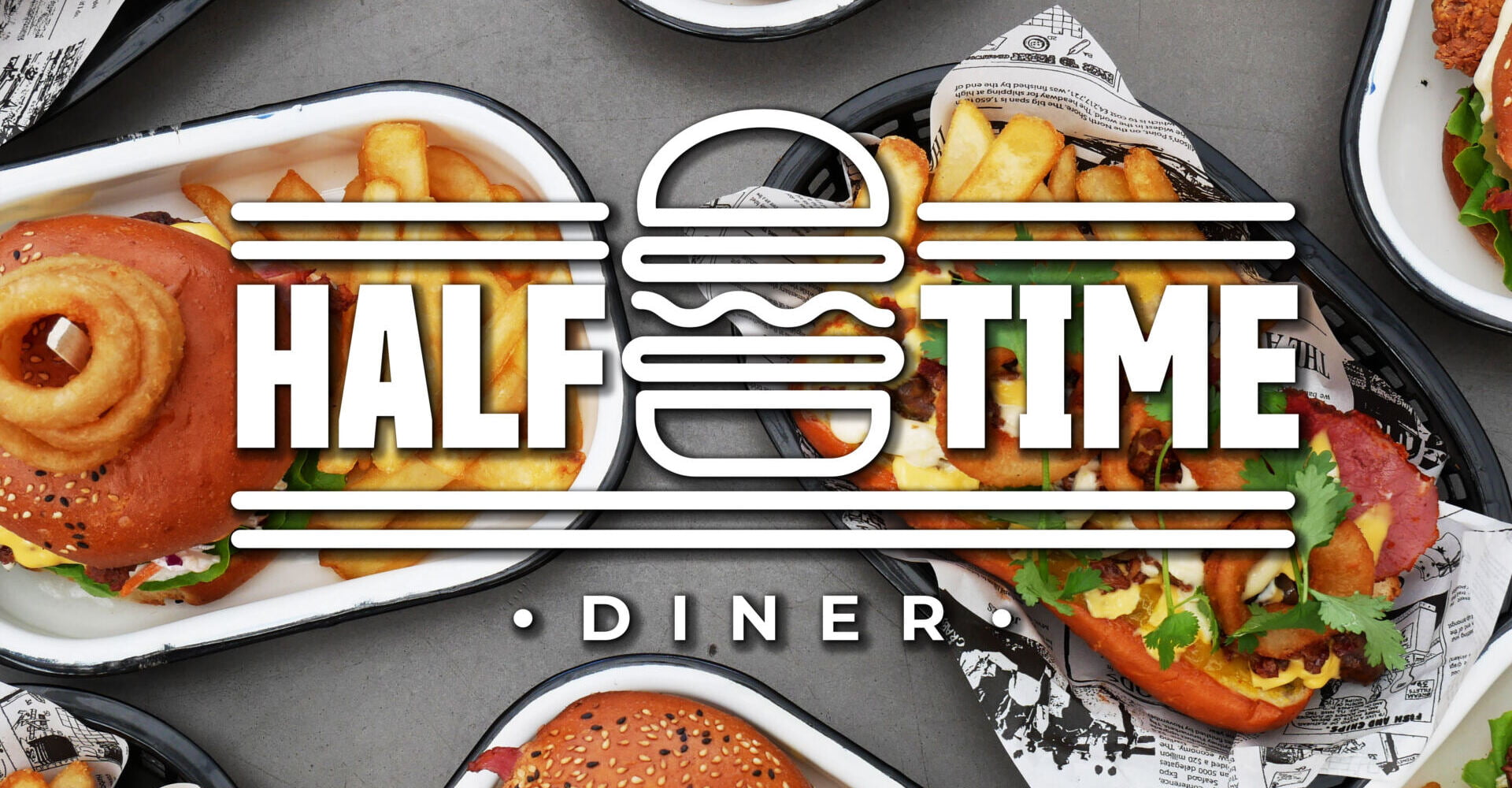 You may have noticed a little change at the café inside Sporties…
OK, OK – it's a big change!
It's undergone a makeover and is now the Half Time Diner, serving mouth-watering burgers, hot dogs, milkshakes, and light snacks, with a real American comfort-food feel.
We spoke with caterers Mitch and Elianna about the inspiration behind the change.
"We wanted to introduce something that catered specifically to the younger demographic as an alternative from the bistro-style menu at Indulge. Half Time Diner is your loaded fries, your chunky burgers, and your classic milkshakes, in a casual and relaxed setting.
"It was also about giving the local sporting teams a dining option within the club at any time of the day. The Half Time Diner caters for mums, dads, and kids, and it's open from 10am to 9.30pm every day, so it doesn't matter if you have an early morning game or a late afternoon match on our fields out the back… there's always a reason to pop into the club for a meal".
Mitch has been working in the hospitality industry since he was a teenager and spent the last decade working his way up through the ranks of a private catering company. In mid-2022, he teamed up with his wife Elianna to create On Point Catering Solutions, which now looks after Indulge Brasserie and the Half Time Diner.
Mitch's knowledge and insight into the local area and customer dining habits means he knows what works and what doesn't on a menu. He says the Half Time Diner offering is a combination of traditional Sporties favourites with a twist, alongside a few new ideas.
"Beef ribs have always been a huge seller here so that's on the menu, and we think the Pork Belly is something that will do really well. The quality of our steaks is second to none. We buy an Ebony Black product that comes out of Queensland, and it's always been a big hit with our clientele.
"The customers we had in mind when creating this menu and designing our dishes were mums, dad, and kids. It was about getting the whole family into the club and giving them multiple dining options to enjoy. We want to give people a reason to skip the sausage sizzle at the footy to save up for a burger at the diner.
"And we've tried to make the menu relatable for the younger demographic. We have a Snoop Dogg hot dog and the Let's Trot Dog as a tribute to Bulldogs NRL star Josh Addo-Carr. Rugby league is a pretty big drawcard here and a lot of the Canterbury boys come in and watch the footy".
So, what's the difference between the food at Indulge Brasserie and the Half Time Diner?
"There may be similar items on both menus, but they are completely different in taste and style. For example, we have burgers on both – but the healthier, more refined options are at Indulge, while Half Time Diner has the rich, saucy, American-style ones. It's like Bette Midler vs Beyonce!".
So, whether you're coming in for a coffee and a snack with a girlfriend, or you're with your mates watching the footy, the Half Time Diner is the place to be!
Sporties also offers free WiFi so it's the perfect place for an informal business lunch or meeting.
Half Time Diner | Opening Hours:
Monday – Thursday | 10am – 9.30pm
Friday & Saturday | 10am – 10pm
Sunday | 10am – 9.30pm
*Burger & Hot Dawg Menu available Wednesday – Sunday from 12pm*