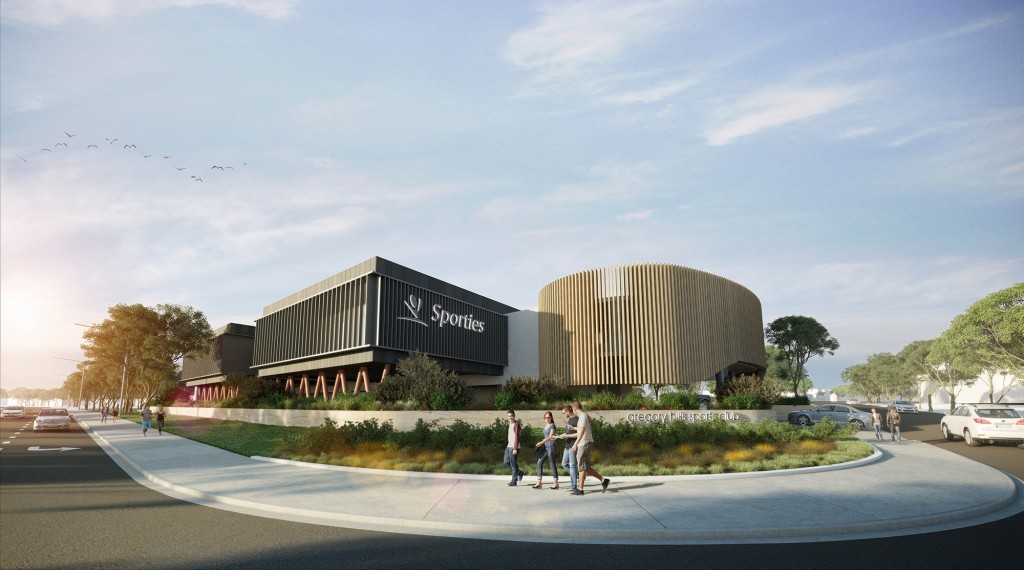 Sporties Takes Steps to Secure its Future
Moorebank Sports Club has embarked on a strategy of growth and sustainability by investing in the construction of a new club at Gregory Hills.
Sporties has purchased 14,000 sqm of land along Gregory Hills Drive. Located in the south west growth corridor, Gregory Hills and the neighbouring suburb of Gledswood Hills are one of the fastest growing suburbs in Sydney. These suburbs currently have approximately 1,100 homes built or under construction, and once completed, the number of homes will total 4,000. This tremendous growth has a lot of potential for the club and we have identified this as an area where we could bring our unique club experience to the new families in that area.
The applications for the development and the license have been submitted to the required authorities. We anticipate that the final completed club will be 3-5 years away. Once completed we will bring the Sporties experience to a greater range of members and through sponsorship will encourage junior sport in that area while providing a venue, with superior food, comfort, service and facilities.
We are very excited for what the future holds for Sporties at Gregory Hills and Hammondville. We would like to thank all members for their loyalty and commitment to secure the future of Sporties.